Grammarly offers an exceptional grammar review and spell check tool that comes in handy for virtually every writing occasion. Though it perhaps falls short when compared against a top-notch human proofreader, it certainly minimizes
We're just a few days away from another Apple Media event.  Reporters and news agencies have received an invitation to visit the team at Apple to unveil something new.  The invitation explains that Apple has
It's almost that time of year.  The weather has begun to chill across the country and before we know it the Holiday shopping will begin.   And who doesn't want to save money on
This video made me chuckle.  Jimmy Kimmel hit the streets with an iPhone 4S, but told people it was the iPhone 5 and asked for their review.  Somehow, inexplicably, even some iPhone 4s owners
iOS 6 has been available only to developers for the past few months but the new operating system will arrive soon for all Apple mobile product owners. The new operating system will be available
As the school year is about to start, students everywhere should learn a lesson from electronics manufacturer Samsung. Copying someone else's work will cost you! Yesterday, a jury for the patent case between Apple
We have a client in the academia space and recently created an infographic for them entitled "10 Ways to Give Your Child an Academic Advantage".  The client compiled the data and information to share,
A few days ago Apple made a decision to remove itself from an environmental rating list that it helped create. Now the company appears to be have changed its mind and is returning it's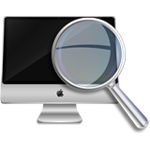 Maciverse is a site dedicated to Mac Help. We aim to provide Mac Help guides, tutorials, reviews, and information that can assist Mac owners get more from their computers, iPods, iPhones, iPads, and other Apple products. Visit Maciverse.com for Mac Help tips and information or subscribe to our newsletter or RSS feed to stay up to date on all the latest and greatest from your Mac Help site, Maciverse!