Its rare that you'll ever see an iPhone or an iPad without a case. One of the first things people invest in after purchasing an Apple mobile device is the case to help protect
I grew up playing the Nintendo Entertainment System (NES) and spending hours pushing quarters into the local Arcade. I'll admit that I spent more time with Mario, Mortal Kombat, and Street Fighter than anything
Its not every day that you come across a beautiful iPad app that also brings back the sense of games you played to pass time while a child. Roxie's a-MAZE-ing Vacation Adventure by OCG
Its been almost a year since Apple originally announced the iPhone 4. Steve Jobs was up on stage revealing the amazing new features and there seemed to be a certain amount of satisfaction in
One of the worst possible things that can happen to any individual using a Mac is the inadvertent or accidental loss of files. A few years ago my Uncle was working with his Mac
Ever since purchasing a MacBook Air a few months ago, I've been on a quest to find the best accessories for it.  Given the innovative form factor and performance of the MacBook Air itself,
This article is a guest post by Jessica from Forex Traders (http://www.forextraders.com/), experts in online trading and offers their insight into valuable iPhone apps. Just over a decade ago, the only way traders could
Apple has done a great job at making it easy to connect your mobile devices to your Mac and allow you to sync information between the two of them. Unfortunately, iTunes, iPhoto, and Address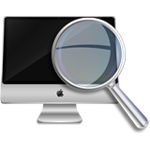 Maciverse is a site dedicated to Mac Help. We aim to provide Mac Help guides, tutorials, reviews, and information that can assist Mac owners get more from their computers, iPods, iPhones, iPads, and other Apple products. Visit Maciverse.com for Mac Help tips and information or subscribe to our newsletter or RSS feed to stay up to date on all the latest and greatest from your Mac Help site, Maciverse!