Allow me to formally introduce myself: I'm James Mowery (@JMowery on Twitter) and I'm 23 years old. I love long walks on the beach, vanilla flavored ice cream, and I have a serious problem
Steve Jobs told us we'd never see a netbook. They were underpowered with piddly features and the low-end market wasn't something Apple wanted a part of. Instead we got the Macbook Air. While not
Hello to the Maciverse readers. My name is Simon Williams, and I'm a freelance tech and gaming writer from the UK. In the forthcoming months I'll be looking to share some of my thoughts,
How many people does it take to create and manage a cloud computing infrastructure? No idea? Well, me either. But maybe Apple has a better idea: from recent job postings by Apple gathered around
I'm a laptop user and have been for almost a decade. I value the size and portability and understand that I'm paying a bit more for less performance. I also secretly love the Mac
Apple's iOS is King of mobile, but Android has launched a volley of successful attacks on its rival, which is causing the industry to question if Apple can maintain iOS's dominance. In an ironic
You may have noticed over the past few weeks that we've had a number of new writers here at Maciverse. Over the next week or so We'll be introducing you to the new team
It's well known within the Apple community that Steve Jobs DOES occasionally respond to emails. Although there's never been absolute proof, Apple's PR team and the company's faithful followers seems to accept most emails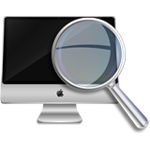 Maciverse is a site dedicated to Mac Help. We aim to provide Mac Help guides, tutorials, reviews, and information that can assist Mac owners get more from their computers, iPods, iPhones, iPads, and other Apple products. Visit Maciverse.com for Mac Help tips and information or subscribe to our newsletter or RSS feed to stay up to date on all the latest and greatest from your Mac Help site, Maciverse!