If you work in Human Resources, you know just how hectic those departments can be. Keeping track of employee information, checking compliance, hiring, firing, engaging employees, and mountainous stacks of paperwork can be the
Donating time and money to charity is something many consider an important part of their lives. In fact, some of the most recent data shows that monetary donations for Americans are at an all-time
As 2017 continues to roll forward, we're reaching the time when the majority of people have dropped their new year's resolutions. This is the time to buckle down and really focus on your plan.
Anyone who has searched for a new home to rent or purchase knows how time consuming the entire process can be. It can take months to find the perfect place to settle down. The process
According to research, Millennials plan to retire at an earlier age than Baby Boomers. For this to become a reality Millennials need to come up with a strong retirement savings plan and put it
Many drivers don't even use hands-free technology *DING* Your phone just came to life in your pocket. It could be a Facebook message, a Twitter mention, a GroupMe message, who knows. You're driving. Do
Whether or not you're into cars, buying a new (or new to you) car can be laborious and stressful. Finding the right choice can take a lot of time and energy – research is
Getting sober is a tough task. No matter how hard you try there will always be temptations. But you're not alone. Many of us struggle with the temptations of alcohol and the fallouts from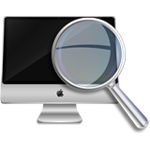 Maciverse is a site dedicated to Mac Help. We aim to provide Mac Help guides, tutorials, reviews, and information that can assist Mac owners get more from their computers, iPods, iPhones, iPads, and other Apple products. Visit Maciverse.com for Mac Help tips and information or subscribe to our newsletter or RSS feed to stay up to date on all the latest and greatest from your Mac Help site, Maciverse!