Thanks to the follows over at lifehacker.com for pointing out how simple it is to customize your own keyboard shortcuts for the various applications you work with in Mac OS X. 1. Navigate to
Update: Follow these steps to import gmail contacts to your iPhone directly. I know that one of the frustrating things about switching from one computer to another is the process of moving things like
Our home wireless network has undergone several changes. We adopted early to a pre 802.11n router provided by Belkin. I refer to those as the bad old days where our wireless signal would drop
One of the many great features of Apple's new OS X 10.5 Leopard that gets overlooked or under used is the ability to quickly and easily create custom dashboard widgets of areas of websites
Apple recently announced at Macworld 2008 that they would start renting movies from ALL the major motion picture studios. With all the excitement many people forget that you can still buy movies on iTunes.
Besides all of the really useful features that makes OS X stand out from Windows, there is also the spoken user interface (also known as speakable items). This nifty (big) little feature gives demonstrates
Like many of the previous Macworlds, 2008 was filled with anticipation, excitement, and rumors. But after everything was said and done Apple and Mr. Steve Jobs delivered again on many of our expectations. Apple
I came across an application that enables the use of your Nintendo Wiimote on your Mac. DarwiinRemote can be downloaded at Sourceforge.net. Its a small application that uses both the motion sensors or the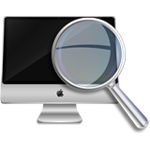 Maciverse is a site dedicated to Mac Help. We aim to provide Mac Help guides, tutorials, reviews, and information that can assist Mac owners get more from their computers, iPods, iPhones, iPads, and other Apple products. Visit Maciverse.com for Mac Help tips and information or subscribe to our newsletter or RSS feed to stay up to date on all the latest and greatest from your Mac Help site, Maciverse!