In March 2019, all professional sports were suspended to take precautionary measures against spreading COVID-19. While this is completely understandable, many people crumbled at the idea of not having sports in their everyday life.
At this point, technology of the past is outdated so quickly due to rapid innovation within the tech industry. It's almost like every other day, a new version of an app is released, a
We all know the saying, "safety first", but how well do you employ that at home? Over the last few years, technology has been incredibly innovative, creating new and improved home security capabilities.  With
With the development of technological tools such as robotic process automation and artificial intelligence has come a wave of conversation concerning the future of the US (and world) economy. The ability to automate processes
Ransomware attacks have been the latest thing for unscrupulous hackers everywhere as hacking methods get more sophisticated and people rely on technology to store more of their personal data. It's slowly becoming more of
Christmas might be a few days away but that doesn't mean you've reached the holiday shopping deadline. With 2-day shipping and in-store pick up, those last-minute shoppers don't need to worry about having a
Every hour, most professionals see dozens of emails stream into their inbox. The onslaught of communication means hours every day spent reading, digesting, and responding to these messages. It's those responses that can sometimes
Business communication is typically categorized by formal language and professional discussion, but we're all human, and sometimes our frustrations spill over into our correspondence. Of course, the dictates of professionalism don't allow us to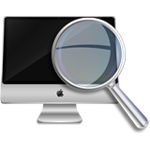 Maciverse is a site dedicated to Mac Help. We aim to provide Mac Help guides, tutorials, reviews, and information that can assist Mac owners get more from their computers, iPods, iPhones, iPads, and other Apple products. Visit Maciverse.com for Mac Help tips and information or subscribe to our newsletter or RSS feed to stay up to date on all the latest and greatest from your Mac Help site, Maciverse!