There's nothing more convenient than taking care of would-be errands from the comfort of your couch. In 2020, there is no shortage of technology shared that allows us to make payments and transfer money
Working from home has presented Americans (and people all over the world) with a new set of cybersecurity issues. When we're working at the office, it's a bit easier to maintain data security and
Unless you live under a rock you know about the true-crime obsession sweeping the nation. One of the most popular ways for individuals to get their true crime fix is through podcasts, telling audiences
Months into social distancing due to COVID-19, all Americans have been navigating a digital lifestyle.  Everything from meetings to birthdays to dating has been taken online turning daily routines into challenges to connect.  On
It's hard to walk through a neighborhood these days without seeing a doorbell camera on every house. The "normal" doorbell has gone out the door, making room for the new "normal" — doorbells with
Anyone who has spent any amount of time on social media has found different kinds of posts and posters that annoy them. No matter the platform, there are users that do things time and
In March 2019, all professional sports were suspended to take precautionary measures against spreading COVID-19. While this is completely understandable, many people crumbled at the idea of not having sports in their everyday life.
At this point, technology of the past is outdated so quickly due to rapid innovation within the tech industry. It's almost like every other day, a new version of an app is released, a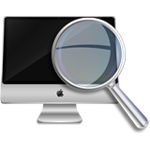 Maciverse is a site dedicated to Mac Help. We aim to provide Mac Help guides, tutorials, reviews, and information that can assist Mac owners get more from their computers, iPods, iPhones, iPads, and other Apple products. Visit Maciverse.com for Mac Help tips and information or subscribe to our newsletter or RSS feed to stay up to date on all the latest and greatest from your Mac Help site, Maciverse!