Today, the Motorola Xoom tablet was released. Head to head, it may give any tablet, including iPad, a run for the money. But, there's more to closing the gap on the iPad than great
There are only a handful of CEOs that any given person from off the street could name without much difficulty. Steve Jobs just so happens to be one of them. But while people might
Canadian inventor Bernie Graham and Seattle based industrial designer Jim Young have collaborated (entirely over the internet) to come up with a groundbreaking stand for iPads (and all other tablet, e-readers, and even smartphones).
The successful combination of two great tools, like the iPad and Google Calendar, is a beautiful thing. In the case of these two, achieving the joint venture is also amazingly simple, and productivity, organization
Thousands and millions of geeks celebrated this morning as Apple launched a new line of MacBook Pros, nearly a year after their last refresh. They are full of dual-core i5s, quad-core i7s, Thunderbolt ports
Unwanted Guest is the newest interactive ebook release by Moving Tales, a developer that merges old world folk and fairy tales with the iPad's new world possibilities. So far, they have tackled 'Twas the
You don't have to be a writer to recognize the sensational simplicity of iA Writer. Everything from composing emails to drafting a novel is simple using this great iPad app.
As a former Apple store employee, I understand the frustration that comes with buying a new computer. Files need to be transferred, settings tweaked and workplaces modified to help make the switch from a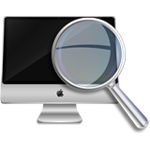 Maciverse is a site dedicated to Mac Help. We aim to provide Mac Help guides, tutorials, reviews, and information that can assist Mac owners get more from their computers, iPods, iPhones, iPads, and other Apple products. Visit Maciverse.com for Mac Help tips and information or subscribe to our newsletter or RSS feed to stay up to date on all the latest and greatest from your Mac Help site, Maciverse!