Steve Jobs stunned the world after taking the stage today. But as exciting as it was to see Jobs back on stage, there was some business to be taken care of. It came in
Rhapsody emerged on the scene in 2001 as legal response to the rapidly escalating number of illegal downloads of online music. Though it has had its share of ups and downs over the last
My prediction is the iPad 2 will further cement Apple's dominance of the tablet market. Here's why. But, to answer the question, "Is the launch of the second generation iPad crucial?" The answer is,
Its no secret that the team here at Maciverse loves Apple products and accessories. We love them so much that we have decided to team up with ZAGG to give away a collection of
Children love the iPod Touch, but put an iPad in their hands and their love is taken to a new high level. Several thoughtful developers have capitalized on that fact and built some awesome
EVAC HD is the newest game by Hexage, a small studio that is "dedicated to make mobile games that are beautiful to look at and comfortable to play." And their website mission statement is
One of the nice things about the iPad is the ability to run and use more than one program at a time. If you aren't careful, that same cool feature can be responsible for
miniSynth Pro is a game changer for musicians who for years have been held back by the prohibitively expensive cost of synthesizers but can now access it on their very own iPad. Despite admiring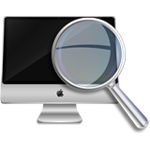 Maciverse is a site dedicated to Mac Help. We aim to provide Mac Help guides, tutorials, reviews, and information that can assist Mac owners get more from their computers, iPods, iPhones, iPads, and other Apple products. Visit Maciverse.com for Mac Help tips and information or subscribe to our newsletter or RSS feed to stay up to date on all the latest and greatest from your Mac Help site, Maciverse!