The number of apps out there today is endless. It seems like every minute there is something new being offered in the iTunes store. But for those foodies out there who want to make
Most of us these days refuse to go anywhere without our smartphones. We rely on them for everything from communication to directions to music and more. When you're drinking and hanging out with friends,
One of the most interesting scenes in the infamous TV movie "Pirates of Silicone Valley" is Steve Jobs sharing the news that Microsoft and Bill Gates was committing to continue developing Microsoft products for
If you're planning on drinking and driving, first off, DON'T! It's just not worth the hassle, the potential injury, and all the costs associated with it. In order to help you know when you
With interest rates at an all time low, my wife and I decided a few months ago that it was time to move into a home that we owned.    We spent hours upon
Ever since the iPhone opened it's doors to third party developers there have been a plethora of apps created for almost everything you can imagine.  In the early days, gimmick apps that mimicked bodily
Attorney's gotta be organized! It's amazing to think of the power and capabilities of the computers we carry around with us each day. These "Smart Phones" are more powerful than the desktop computers many of
It's that time of the year when parents are either crying tears of joy that school is finally starting, or tears of sadness about their baby is heading off for the first day of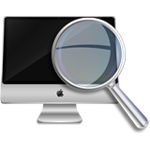 Maciverse is a site dedicated to Mac Help. We aim to provide Mac Help guides, tutorials, reviews, and information that can assist Mac owners get more from their computers, iPods, iPhones, iPads, and other Apple products. Visit Maciverse.com for Mac Help tips and information or subscribe to our newsletter or RSS feed to stay up to date on all the latest and greatest from your Mac Help site, Maciverse!