It's officially an election year! You can now send your friends and families faces of political candidates via text message and social media. A series of emoji's has been created by SimpleTexting, an sms
I've got about 100 apps tucked into various folder on my iPhone 6s. I'd say I use about half of them regularly and the others just sort of languish in the background taking up
Did you know that 97% of smartphone users text at least once a week? According to a study done by Pew Internet, texting is the most widely used application or basic function on the
A few decades ago the laptop that I am currently using to type this article and the laptop you are likely using to read this would not have been available to us. It may
One of the more irritating problems you might come across on your iPhone is the poorly constructed contact list. Despite the phone being a pretty phenomenal piece of technology with constantly updated apps and
The number of apps out there today is endless. It seems like every minute there is something new being offered in the iTunes store. But for those foodies out there who want to make
Most of us these days refuse to go anywhere without our smartphones. We rely on them for everything from communication to directions to music and more. When you're drinking and hanging out with friends,
One of the most interesting scenes in the infamous TV movie "Pirates of Silicone Valley" is Steve Jobs sharing the news that Microsoft and Bill Gates was committing to continue developing Microsoft products for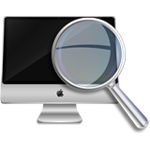 Maciverse is a site dedicated to Mac Help. We aim to provide Mac Help guides, tutorials, reviews, and information that can assist Mac owners get more from their computers, iPods, iPhones, iPads, and other Apple products. Visit Maciverse.com for Mac Help tips and information or subscribe to our newsletter or RSS feed to stay up to date on all the latest and greatest from your Mac Help site, Maciverse!