The Internet has made many tasks much easier. From communication to entertainment, having access to the web has not only brought the world to our fingertips, but has also allowed that information to arrive
The world of dating and relationships has changed dramatically as mobile technology innovations have continued to evolve. Many relationships, both long-term and casual, now start online, specifically on dating apps. There's plenty of them
Most all industries are rapidly evolving as a result of technological advances and the healthcare industry is no different. Since the iPad debuted in 2010, it has had an increasingly dominant presence in the
If you work in Human Resources, you know just how hectic those departments can be. Keeping track of employee information, checking compliance, hiring, firing, engaging employees, and mountainous stacks of paperwork can be the
Donating time and money to charity is something many consider an important part of their lives. In fact, some of the most recent data shows that monetary donations for Americans are at an all-time
As 2017 continues to roll forward, we're reaching the time when the majority of people have dropped their new year's resolutions. This is the time to buckle down and really focus on your plan.
Anyone who has searched for a new home to rent or purchase knows how time consuming the entire process can be. It can take months to find the perfect place to settle down. The process
According to research, Millennials plan to retire at an earlier age than Baby Boomers. For this to become a reality Millennials need to come up with a strong retirement savings plan and put it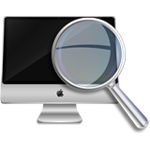 Maciverse is a site dedicated to Mac Help. We aim to provide Mac Help guides, tutorials, reviews, and information that can assist Mac owners get more from their computers, iPods, iPhones, iPads, and other Apple products. Visit Maciverse.com for Mac Help tips and information or subscribe to our newsletter or RSS feed to stay up to date on all the latest and greatest from your Mac Help site, Maciverse!