At Apple's World Wide Developers Conference 2011 it was announced that in the Fall a new syncing product would be available for iOS and OS X Lion. Users would be able to quickly pull
The team that built the Sticky Mosaics Butterflies iPad app emailed us a few days ago to see if we'd be interested in reviewing it.  As the dad of a two-year-old little girl (and
Its been a little over a week since Apple officially released OS X Lion to consumers and we've gotten a chance to user the new operating system extensively. As many others have stated the
OS X Lion is right around the corner and one of the most important capabilities for parents is to how they'll be able to control the ways their computers are used by their children.
All of Apple's Marketing material has made it known that the next version of their operating system will be ready for consumers this July. Developers have already received the gold master version of the
Just a few days ago Google announced their latest social contender. Hoping to achieve victory in the social networking market where Google Wave and Buzz failed, Google's latest social project Google+ (Google Plus) is
Years ago when I brought home my first Mac I was quick to setup Boot Camp and Windows XP. I did this not because I wanted to be able to use Microsoft Office or
I have always been a huge fan of the iPhone. It won me over when I first watched Steve Jobs announce the amazing smart phone during one of his famous keynotes. I was even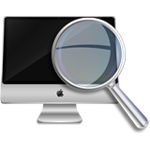 Maciverse is a site dedicated to Mac Help. We aim to provide Mac Help guides, tutorials, reviews, and information that can assist Mac owners get more from their computers, iPods, iPhones, iPads, and other Apple products. Visit Maciverse.com for Mac Help tips and information or subscribe to our newsletter or RSS feed to stay up to date on all the latest and greatest from your Mac Help site, Maciverse!